Jared Allen, Esq.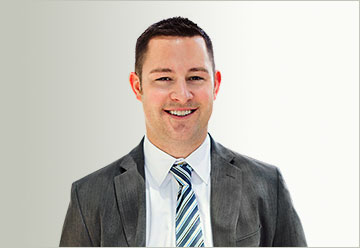 2 Reviews
Why Do I Practice Criminal Defense?
As a former prosecutor, I have the unique experience of having worked on both sides of the criminal justice system. I have enjoyed my career as a defense attorney, and I believe it is my true calling in life. My clients trust me at a time when they are facing what can only be described as one of the most stressful experiences of their entire life. That is true for the client with a traffic ticket, the client charged with a misdemeanor offense, and the client facing serious felony charges. I understand that my clients have family and loved ones that they may want to be included as we make decisions about how to proceed with their defense, and I am more than happy to provide that service to my clients as well.
I am the last line of defense between the State and the people it prosecutes. My job is to make sure that they have done their job from the time law enforcement gets involved until the time when my clients' cases are resolved. Sometimes, my clients are completely innocent of the charges filed against them. Sometimes, my clients are responsible for some type of criminal behavior; however, I am there to make sure that a fair and just deal is reached in my clients' cases. By hiring me to work on your criminal defense, you can rest assured that you will receive the best resolution available in your case.
Years Of Experience:
What Makes Me Uniquely Qualified To Defend You?
Formed a Highly Successful Criminal Defense Firm of My Own
Attended National Seminar on Defending Sex Crimes
Acquittal in Complex Child Abuse Case against the Maricopa County Attorney's Office
Formed a Highly Successful Criminal Defense Firm with My Former Partner
Handled Thousands of Cases in My Career
Extensive Trial Experience
Prosecuted Juvenile Crimes, Dangerous Felony Crimes & Sex Crimes for the Maricopa County Attorney's Office for over 15 Years
Excelled in Country's Top Legal Writing Program in Law School
Excelled in Comprehensive Pretrial & Trial Advocacy in Law School
Juris Doctor from the Seattle University School of Law
Bachelor of Arts from the University of Arizona in English & Political Science
I Have Handled/Dealt With:
Domestic Violence
Sex Crimes
Violent Crimes
Fraud & Theft
Drug Crimes
Felony Crimes
Misdemeanor Crimes
Juvenile Crimes
DUI/Traffic Offenses
Cases in Superior Court throughout Arizona
Cases in Justice Courts throughout Arizona
Cases in City/Municipal Courts throughout Arizona
Administrative & Board Hearings
Serving as Knapp Counsel in Cases
How Will You Be Treated By Me?
I take pride in providing true customer service to all of my clients whether they are dealing with a minor offense, a serious felony offense, or a high profile media case. I am available when you need me. I will respond to your calls and emails in a timely manner, and I will personally handle all of the legal work in your case. I will appear at your court hearing with you, and I will be on time. I take pride in the experience I have and the quality of my work; but, the personal service I provide is what I am most proud of.
Professional Associations And Memberships
National Association of Criminal Defense Lawyers
State Bar of Arizona
Honors And Awards
Arizona Republic's Featured Article (2014)
Arizona Business Gazette's Front Page Article (2014)
Attorney at Law Magazine's Law Firm of the Month (2014)
5-Year Service Award from the Maricopa County Attorneys' Office as a Prosecutor (2013)
Victims' Rights Award from the Maricopa County Attorney's Office as a Prosecutor (2011)
Bar Admissions
"Jared was confident in taking my case against Mesa City with the evidences that was provided he had my case dismissed who says you can't fight city hall and win we did thank you Jared"
A Satisfied Client
---
"I could not have picked anybody better to represent me. He believed me and that meant a lot.
Had 3 out of the 4 charges dismissed after the 1st hearing and successfully worked out a deal for the last one, I call that awesomeness.
Thank you Jared."
A Former Client
Read More
2 Reviews